THIS SATURDAY, APRIL 20TH!
The Wrestling Doubleheader Event of the Year!
Two Unbelievable Shows for the Price of One!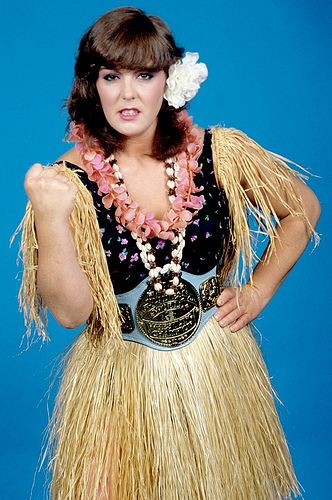 At 4 p.m. it's Bombshells & Bunnies as the Battling Bombshells present an all-girls show featuring the top women in the world today!
Heading up the all-star lineup is former WWE and NWA World Ladies Champion Leilani Kai (pictured), Battling Bombshells Champ La Rosa Negra, the beautiful Santana Garrett from WOW, Puerto Rican SuperstarAmazona, Canadian Superstar Silvie Silver, Solo Darling,Chelsea Diamond and many others. Also on hand will be Florida favorites Angel Rose, Calypso and making her debut, Trina Mason!
A special mixed tag team match has been added to this great show featuring former ECW/WWE Superstars Stevie Richards and Big Vito LoGrasso!
At 6:30 there will be a special Meet & Greet for all day pass holders and at 7 p.m. it's a live concert by South Florida's very own kick ass rock band, Queen Dementia!
Then at 7:30 it's time for the Future of Wrestling and the FOW Experience featuring FOW's very best.
Scheduled Matches Include…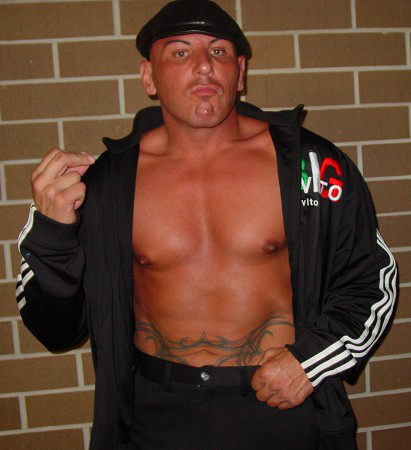 FOW Championship
Thee Sean Allen (Champion) with Chuck Aurin and Bad Dog –vs– (Former Ring of Honor Champion) Roderick Strong
Superstars Collide
(Former ECW & WWE Superstar) Big Vito LoGrasso (pictured) –vs– (Former TNA Superstar) "The Dog of War" Jesse Neal
Special Challenge Match
International Superstar Johnny Vandal -vs- (Former Ring of Honor TV Champion) Adam Cole
Lumbjer Jill Match
(Battling Bombshells Champion) La Rosa Negra vs (International Ladies Superstar) Mia Yim with special referee, former WWE and NWA Ladies Champion Leilani Kai
Plus: Former WWE Superstar Trent Barreta, Anthony Michaels & the Beast with Snakemaster Abudadein, Adam Barisano presents Alex Chamberlain & Michael Sain, The Tech Squad with Fabulous Frank, The Illuminati with Seth Greg, Los Fugitivos, Tommy Vandal, JoJo, Sean Prime, Drexl, ERA, Aron Agony, Maxx Stardom, Frankie "the Bull" Perez and More!
See our TV commercial on YouTube!
To learn more visit our events page on facebook.
For tickets to Bombshells & Bunnies, The FOW Experience or both shows, visitFutureofWrestling.com and scroll down to the bottom of the page.